100% USA Made Steel + US Manufactured Solar
Generate Clean Power.  Enhance Your Space.
National Network
Nucor and PowerShingle® completely change what is possible for solar canopy construction.   Utilizing Nucor's National Builder Network, solar project developers and customers can now deploy solar canopy projects anywhere in the United States  
Think Asset Protection, Agriculture Operations, EV Charging, Truck Stops, and more.
Pre-Engineered Steel Structures
Imagine cost-effective usable space for inventory, equipment & open-air workshops.  Add rain gutters & lighting for a beautiful and highly functional space.
Span and protect large areas with minimal columns to facilitate a wide variety of uses… while generating recurring solar revenue.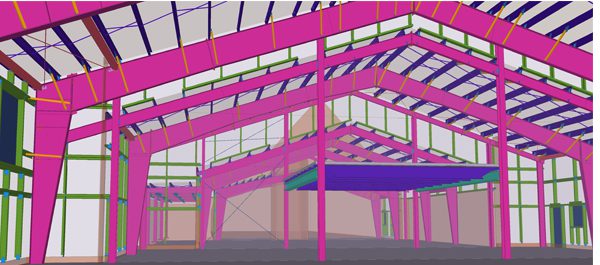 Full BIM Integration
Nucor-PowerShingle solar structures bring together the best of all worlds.  Building Integrated Modeling (BIM) takes advantage of decades of design development so we can optimize every detail of your project.  Columns, spans, slopes and heights can all be built based on your site's access requirements.