Pre-Engineered Solar… Excellent Weather Protection… True Win-Win.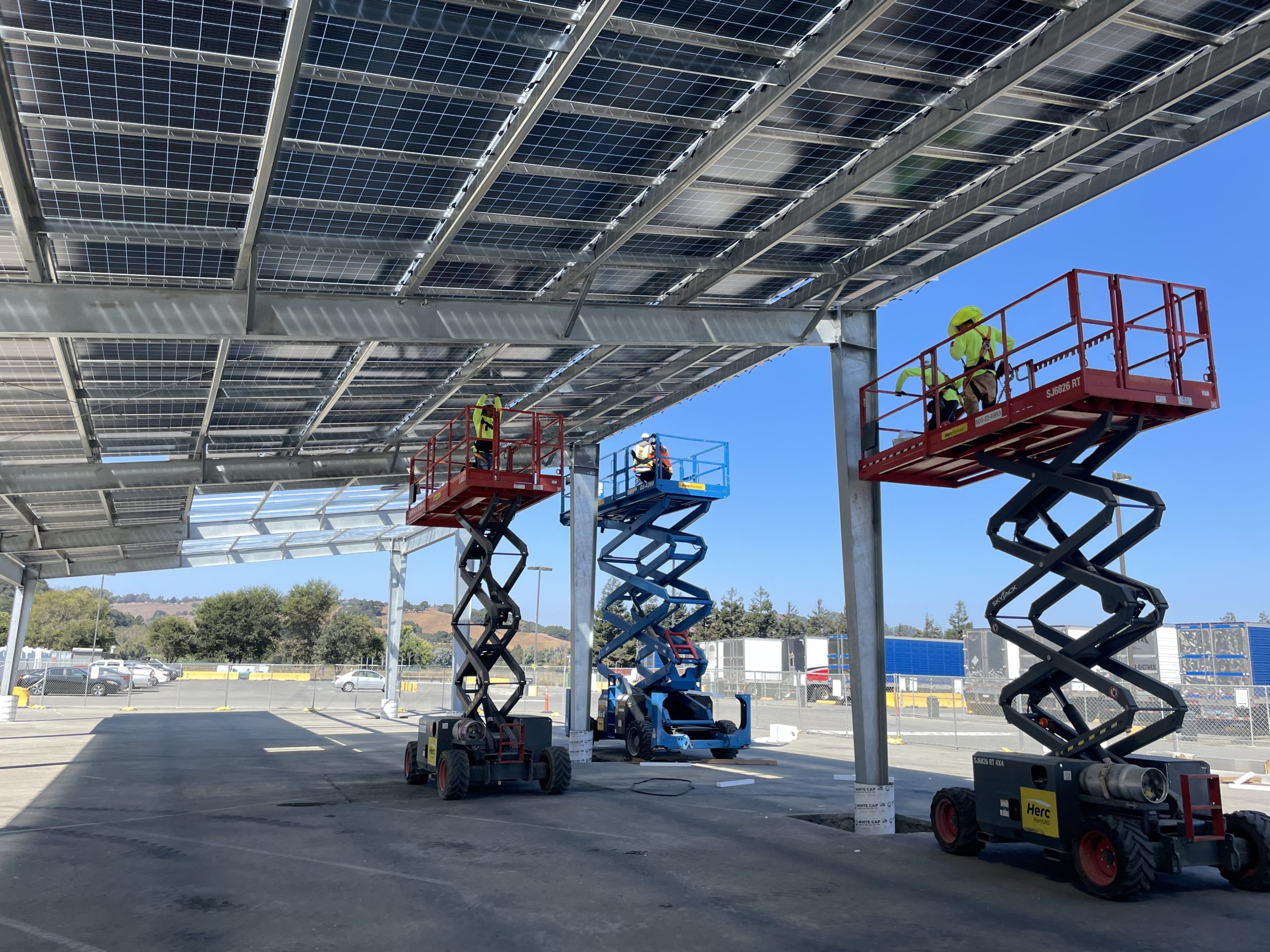 Beautiful Natural Light
PowerShingle installed completely from below and allows natural sunlight to filter through.  A pre-engineered metal building structure with glass solar panels instead of a metal roof. PowerShingle takes green building design to a whole new level.
Multi-Use Space
So many businesses have yard space with valuable assets getting destroyed by the sun, wind and rain.  PowerShingle structures provide an efficient dual use for your property and generate recurring revenue year after year.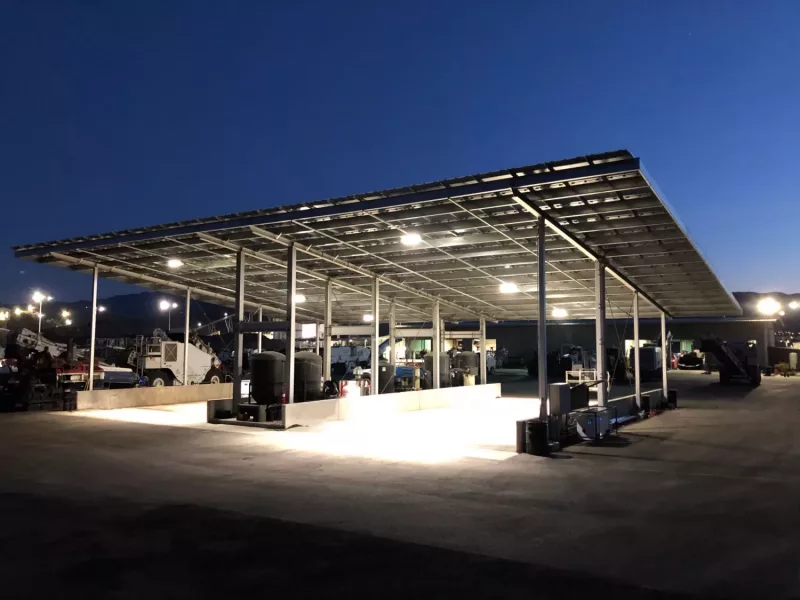 PowerShingle at Night
Enhance and protect your property with LED lighting (and security cameras) that can be mounted directly on the PowerShingle steel structure.  You can even add colored lighting that will reflect off the glass panels.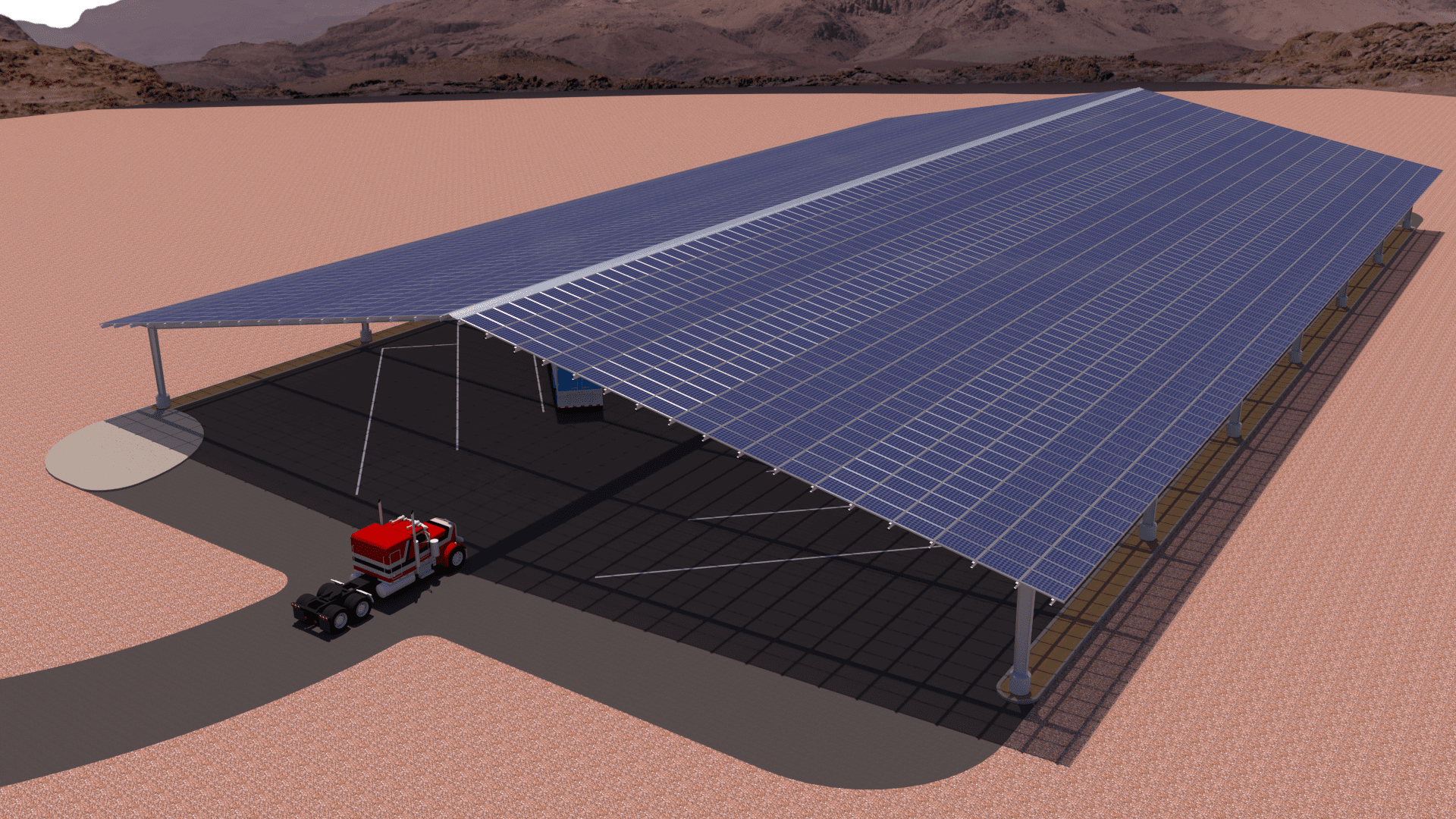 Think Different…
Imagine what you could do under PowerShingle.  Endless options for dual-use of space.