Large-Scale Clean Power for Energy-Hungry EV Cars and Trucks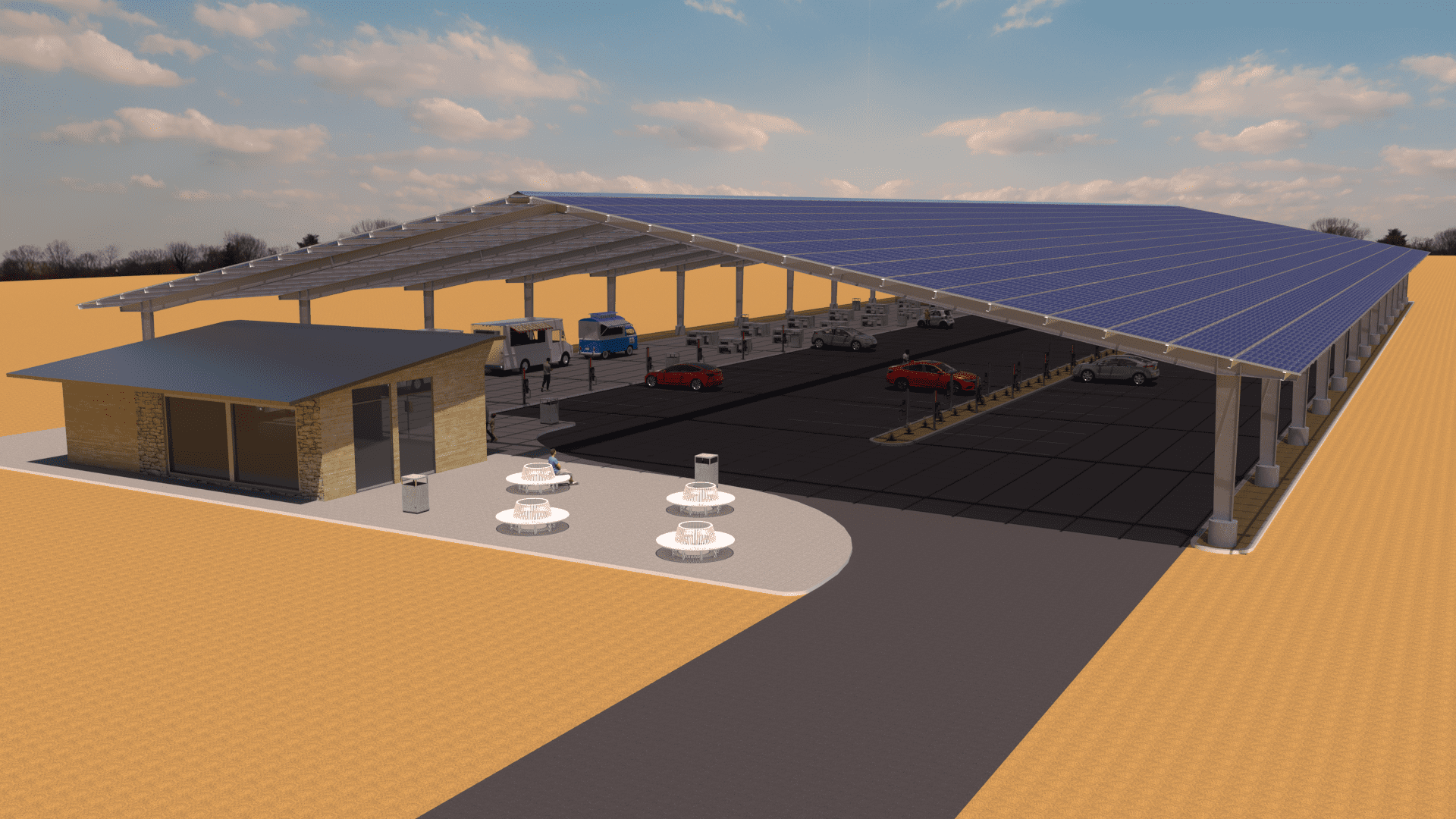 Next Generation Fueling Stations
Attract more customers and improve your bottom line with shade, weather protection and canopies that literally pay for themselves.
Transform your site and create a high-value EV charging destination. 
MW Scale Power for Energy Hungry Fleets
The electrification of America's cars and trucks will require massive amounts of power. 
Nucor PowerShingle canopies provide this power exactly where needed and create highly usable space at the same time.   Our solutions allow you to complete re-think what is possible.